At Asheville Recovery Center, we pride ourselves on being the premier addiction treatment center in the region. Our unique hybrid approach to treatment has successfully restored the lives of individuals from every corner of the United States.
The founders of Asheville Recovery Center, as well as many of our addiction specialists, have experienced addiction first-hand, but now enjoy a healthy, fulfilling life in recovery.
Check Out Our Former Clients' Testimonials!
Testimonial from David A.
I was a client at Asheville Recovery Center and I truly enjoyed my time there. The entire staff is amazing and goes above and beyond to their clients and genuinely cares. I have never been to a treatment center that makes me feel so at home.
I would recommend ARC to anybody who is struggling and is serious about their recovery. I gained so much from my experience there and can't thank the owners, clinical staff, tech's, and case managers enough.
Testimonial from Ashley F.
Cannot say enough great things about Asheville Recovery Center and staff. This is more than a review, it's a thanks for giving our family life back. The staff at Asheville assisted our family through an extremely emotional and difficult time, they were there every step of the way. You will find that everyone who works at there as a true commitment to helping it's residents find a new way of life.
The support that was received there from beginning to end was nothing short of superb. It's so difficult to put your faith into others for help and recovery and were so fortunate to have Asheville Recovery Center as the team to bring sobriety and peace back into our lives. Thank you thank you thank you!
Testimonial from Greg N.
This is my first time in rehab and they exceeded my expectations in the most positive way. I was nervous, anxious, and not sure what to expect but from the time I made the phone call to the time I left, they made me feel comfortable and met every need. I encourage everyone to start their new journey at ARC. The staff is awesome.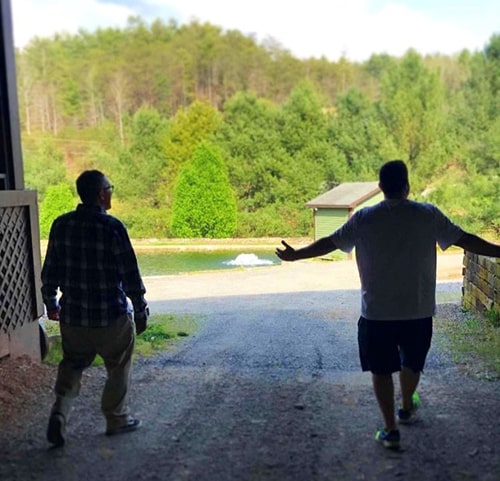 Testimonial from Tyler B.
They are true professionals they will treat you with the respect you deserve the team they have assembled to help you recover are top notch. I would recommend anyone that needs their help and services they will change your life for the better.
Testimonial from Cameron D.
They care and they truly want to help. This place is definitely what the community of Asheville needs as well as it's surrounding counties.
Testimonial from Frank G.
I was very impressed with their philosophies, morals and the fact that they are doing what they do because they want to help people.
Testimonial from Anna S.
Best treatment center; hands down. Gave me the time, serenity, love, and safety to gain some clean time under my belt and prepare me for my new life.
Ben F.
I was looking for a recovery center for a loved one. Unfortunately, they needed more round-the-clock medical attention than Asheville could provide. It would have been very easy to simply send us on our way but Clayton Schoettle at Asheville went above and beyond. He provided several options for us to check into that could provide the level of care needed. We ended up connecting with a colleague and friend of his, Jake, who found a great and affordable option for personalized care and recovery.
Not only did they help find a place but they helped expedite his admission. This was in stark contrast to spending a week and a half chasing medical records for another facility. If Asheville cares for people and goes this far for someone who is not a patient there I can only imagine how great they are in person. You can't fake real caring. Thank you Asheville and Thank You Clayton!!!! Great Job!!!