A seven-month-long investigation has drawn to a close as nine individuals have been arrested for intent to distribute fentanyl in Western North Carolina.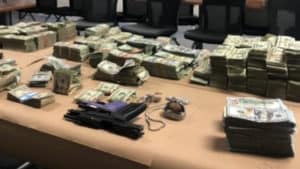 The Asheville Police Department, along with the Henderson County Sheriff's Office, North Carolina State Bureau of Investigation, and Drug Enforcement Agency made the arrests between March 4th and March 8th after seizing over 19 kilograms of fentanyl, 13 firearms, and $800,000 in cash. The individuals in custody allegedly planned to distribute this dangerous opiate throughout Asheville and surrounding areas.
Fentanyl is 50-100 times more potent than morphine and is a catalyst for the current opioid epidemic in the United States, which has claimed the lives of 81,230 people in the past year. According to the Centers for Disease Control and Prevention, the increases in drug overdose deaths appear to have accelerated during the COVID-19 pandemic, with monthly increases in overdose deaths ranging from 2,000-3,000.
We at Asheville Recovery Center would like to thank the law enforcement agencies involved in the investigation and arrests. During these trying times, you have made residents of Western North Carolina feel a little safer.
If you or someone you know is struggling with addiction, Asheville Recovery Center is here to help. Call us to speak with an addiction expert today.